Courier, Delivery & Logistics Services in Phoenix
Associated Couriers has expanded its national footprint West into the Phoenix, Arizona market providing dedicated daily delivery routes to customers within a 250-mile radius of the Valley of the Sun, providing services to most of Arizona. In addition to our daily courier routes out of Phoenix, ACI is TSA-STA certified out of Sky Harbor International Airport, to provide next-flight out recovery services to recipients nearby our other strategic hub locations.
Associated Couriers was born servicing the medical industry, providing time-critical shipments of radiopharmaceuticals, medical specimen & other life-saving materials across the Midwest. Today, ACI services 39 states, and while we still specialize in medical shipments, we have evolved to be a full-service professional courier to the automotive, ecommerce and business markets as well. Learn more about the many ways ACI can help you meet your time-sensitive logistics needs in Phoenix.
Next Flight
Out Service
When a critical shipment needs to arrive on-time, ACI's Next Flight Out service through Sky Harbor International Airport is here to help you get it right. We are a TSA-STA Certified courier in Phoenix, allowing for cargo area access. This means that we can make sure your On-Demand shipments to other ACI hub cities and their surrounding areas are in the air immediately and quickly recovered upon arrival.
On-Demand
Courier Services
Peace-of-mind is important to time-sensitive shipments. ACI's On-Demand courier services are available out of our Phoenix hub serving a 250-mile radius of downtown. We can even offer Same-Day shipping to cities throughout Arizona. ACI allows customers to track On-Demand shipments via a secure online portal, so you'll know when your order was received, picked up and delivered.
Partner with ACI's Phoenix Couriers
While ACI may be new in the Phoenix area, we have a proven track record of providing exceptional courier services throughout the United States, with over 40-years of history and experience. Whether you need regular, dedicated route delivery services, or, a one-time courier service to ship across the country, you can count on ACI to get it right.
Join Our Growing Phoenix Courier Team
Looking for a fast-paced courier job in Phoenix? ACI is hiring! We are looking for dedicated daily delivery drivers and more to help serve our wide range of customers in the area. Have what it takes? Visit our careers page to learn more and apply today!
Online Training for
Ongoing Certifications
Company Owned
Trucks & Vans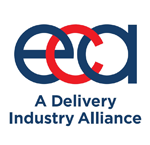 Express Carriers Association
A Delivery Industry Alliance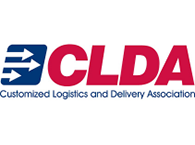 Custom Logistics and Delivery Association

International Supply Chain Protection Organization

IAC Change 6A Authorized Representative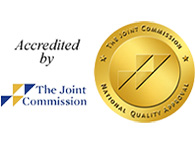 Proud Member of The Joint Commission