Radiopharmaceutical Courier Services
Associated Couriers is one of four companies in the US with US DOT special permit 8308 for Class 7 radiopharmaceuticals. We carry several more certifications and are Carrier Safety Rated by the FMCSA.
For 45 years, hospitals and clinics continue to trust Associated Couriers for timely, safe Radiopharmaceutical deliveries.
When you need a Radiopharmaceutical courier with near 100% accuracy, count on Associated Couriers.
We're a Leading Radiopharmaceutical Courier Company
Transporting radiopharmaceuticals is a race against the clock. Associated Couriers has specialized in Radiopharmaceutical logistics since our founding in 1977. It's our job to make sure that lifesaving medications arrive at hospitals and clinics on time, every time.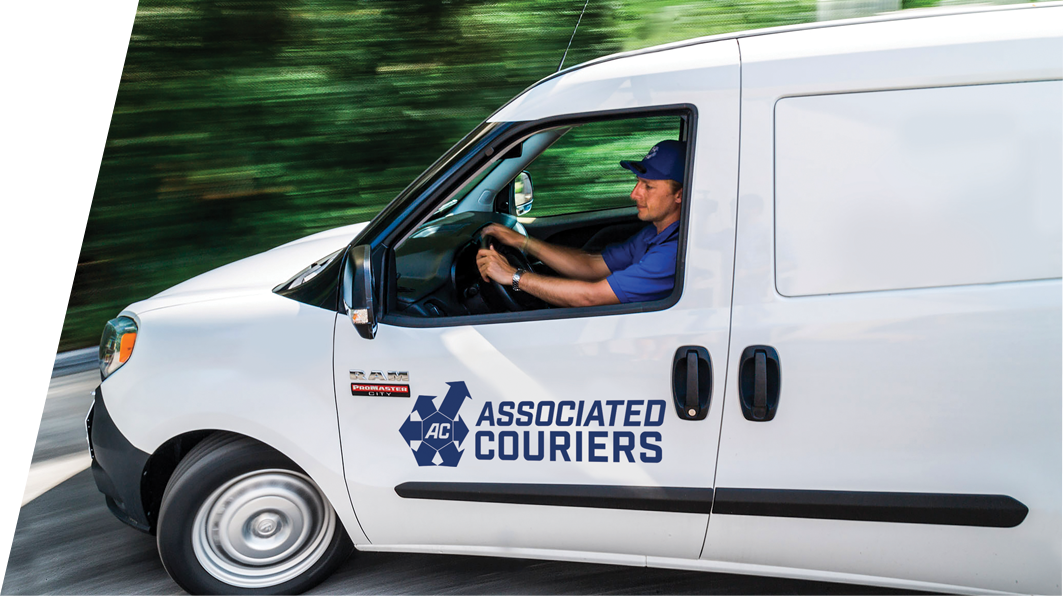 How Are Radiopharmaceuticals Transported?
Associated Couriers is one of the oldest Radiopharmaceutical couriers in the United States. The company has grown from one man and one van to a company capable of serving customers nationwide.
Because radiopharmaceuticals are volatile, air travel is most effective for Radiopharmaceutical deliveries. The US Department of Transportation recognizes the importance of fast Radiopharmaceutical deliveries. Radioactive materials are not allowed on commercial flights with the exception of radiopharmaceuticals.
Associated Couriers is TSA-certified and provides Next Flight Out services for critical Radiopharmaceutical shipments. We are proud to serve customers from 72 airports located near our 20 regional hub locations.
All radiopharmaceuticals are transported in Class A packaging. This packaging type must meet integrity and shielding requirements and contains radioactive labeling.
At Associated Couriers, we equip our drivers to transport sensitive radioactive materials. Our drivers have Hazmat endorsed CDL licenses. They are also trained on our comprehensive OSHA-compliant biohazard exposure control plan.
With Associated Couriers' TSA STA certifications, you can expect fast recovery and destination deliveries.
Trust Associated Couriers For Your Radiopharmaceutical Courier Needs
Meticulous attention to detail is critical in the handling of radiopharmaceuticals and USP 800 materials.
Along with our company-owned fleet of climate-controlled vehicles optimized for pharmaceutical delivery, our drivers are expertly trained in OSHA, HIPAA and Hazmat standards, and are fully capable of delivering fast, efficient & safe transport of pharmaceuticals anywhere in our nationwide service network.
No matter where and when you need to ship radiopharmaceuticals, you can trust Associated Couriers' expert team of couriers to complete your deliveries with precision & care.
Online Training for
Ongoing Certifications
Hazmat
Licences
Associated Couriers is our primary specialty carrier. They have a near 100% on time delivery rate to our customers. I have worked closely with them for over a decade and appreciate their dedication. Their business model is built around time-sensitive RAM shipments (Radioactive Materials) for medical use.

A Medical / Healthcare Customer

Join Our Growing Team
ACI takes pride in providing superior services backed by our team of dedicated drivers and administrators. We employ more than 1283 company drivers and staff who are fully trained to handle hazardous shipments, time-critical deadlines, and secure deliveries.
Online Training for
Ongoing Certifications
Company Owned
Trucks & Vans