To ensure legal and safe shipping for the life science, pharmaceutical and clinical trial sectors, AC adheres to GDP standards and regulations. time-saving assistance with customs tariff codes, classification of dangerous goods, labelling and other requirements. As an Authorized Economic Operator (AEO) we work closely with major regulators, including the International Air Transport Association (IATA), Medicines Healthcare Products Regulatory Agency (MHRA) and the Food and Drug Administration (FDA), to meet all regulatory and compliance requirements.
---
Key Highlights
Clear Dangerous Goods classification and labeling
Meet all IATA compliance requirements
---
All AC drivers possess a Hazmat endorsements on their Commercial Driver's License (CDL). AC has an OSHA-compliant documented biohazard Exposure Control Plan, is TSA Certified, and fully HIPAA compliant. All drivers receive training in OSHA biohazard procedures, including how to properly handle spills and other Hazmat emergencies.
List of Certifications
US DOT # 149002, HM #00174, MC # 143387, SCAC: ASDR
US DOT Special Permit (SP) 8308 (Radiopharmaceuticals/Class 7)
Indirect Air Carrier (IAC), TSA (First Observer)
C-TPAT Certified Partner Program # 66129634 (April, 2017)
ISCPO (International Supply Chain Protection Organization)
US DOT PHMSA # 060716552006YA Hazardous Materials Registered
Alliance for Uniform Hazmat Transport: #UPM-149002-WV
FMCSA Carrier Safety Rated, US DOT Security Training 49 CFR Part 172
US DOT & OSHA Medical Specimens Transportation Training Program (Class 6.2, A & B)
US Interstate Commerce Commission Permitted, Missouri MCRS Property Carrier
HIPAA Privacy Standards, Protected Health Information (PHI) Training Certified
ECA (Express Carriers Association), CLDA (Custom Logistics Delivery Association)
Our team is in the process of becoming fully compliant with the four key provisions of the Hazardous Materials Transportation Act, including: Procedures and Policies, Material Designations & Labeling, Packaging Requirements, and Operational Rules.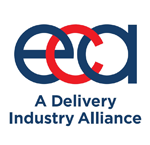 Express Carriers Association A Delivery Industry Alliance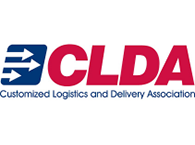 Custom Logistics and Delivery Association

International Supply Chain Protection Organization

Indirect Air Carrier (IAC)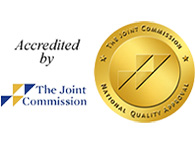 Proud Member of The Joint Commission
Join Our Growing Team
AC takes pride in providing superior services backed by our team of dedicated drivers and administrators. We have a national network of over 1,200 drivers and staff who are fully trained and certified to assist in handling our customer's time-critical and life-saving shipments.
Online Training for
Ongoing Certifications
Company Owned
Trucks & Vans