Cell & Gene Therapy Supply Chain Solutions
As the global expert for Critical & Time Sensitive Logistics, AC develops customized transport solutions for highly sensitive and urgent products such as Stem Cell therapies. In the field of Stem Cell Logistics Services, our customers trust in our 45 years of logistics expertise. Continuous process improvement and up-to-date training for all team members contributes to better patient outcomes.
Learn more about our cell and gene therapy logistics solutions below or request a quote today!
Climate-Controlled Transportation Vehicles
Climate control is crucial for keeping medical specimen safe throughout the cell and gene therapy supply chain. AC has a fleet of company-owned, climate-controlled transportation vehicles for safe transportation of medical specimen.
When you choose AC as part of your cell and gene therapy specimen transport, you are choosing reliability, safety and an experienced team of medical logistics drivers.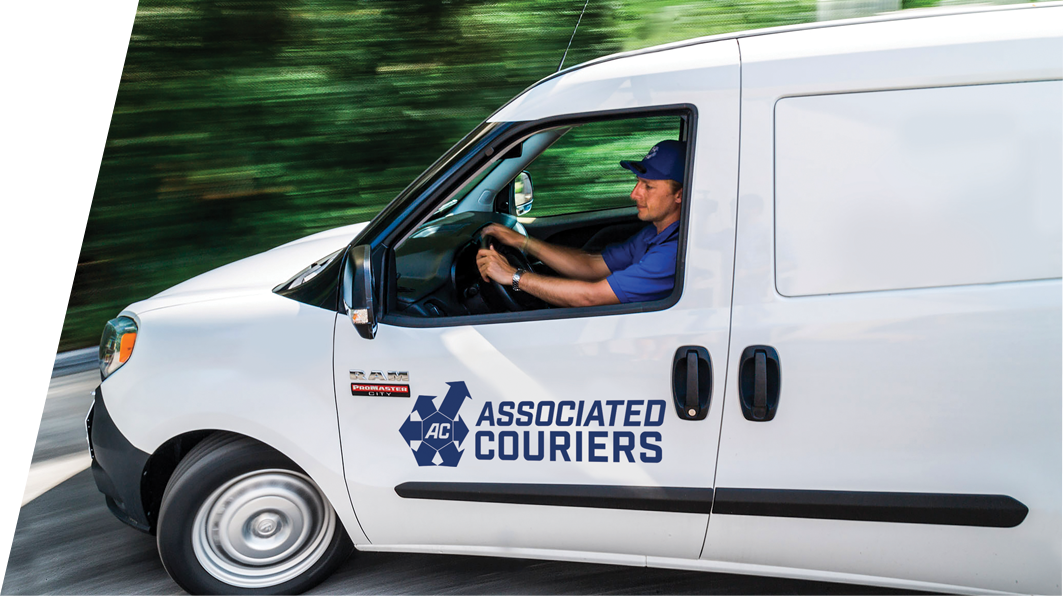 Dedicated Routes Serving Nationwide
Due to the quick turnaround required for cell and gene therapy supply chain solutions, AC offers nationwide coverage, making us the logical choice for delivering these critical therapies.
---
Custom Delivery Solutions
Cell and gene therapy logistics is not a one size fits all approach. Our team can customize a delivery and logistic solution that is specifically designed to meet the needs of your cell and gene therapy supply chain. Whether you need time-critical or regular delivery options, AC can design a solution for you.
---
AC is Hazardous Materials Certified for Maximum Safety
Meticulous attention to detail and safety is critical when handling medical specimen and equipment. That is why all AC employees are required to pass Hazmat background checks and all drivers need to have a Hazmat endorsement on their Commercial Driver's License.
The specialized Hazmat training prepares our team for the safe handling of cell and gene therapy material. Learn more about our certifications for safety compliance.
---
Cell and Gene Therapy Material Transportation Frequently Asked Questions
Cell and gene therapy material transportation can be a complicated process that requires climate-controlled, time-sensitive deliveries. AC has the experience and expertise you are looking for in your cell and gene therapy supply chain.
Learn more below with our frequently-asked questions about our medical logistics services.
How does AC support cell and gene therapy?
AC supports cell and gene therapy research to find cures for diseases by providing specialized medical logistics services to companies and institutions.
Why should I choose AC for my cell and gene therapy shipment?
AC has been the leader in the radiopharmaceutical and medical industry for over 45 years. Our expertise in time-critical medical deliveries means we will deliver your shipment with the same reliability and precision.
---
Get a Quote for Reliable and Safe Cell and Gene Therapy Supply Chain Solutions
AC is a medical logistics with over 45 years of experience in time-sensitive, climate-controlled shipments for the cell and gene therapy supply chains. All of our drivers are Hazmat-certified, and we comply with OSHA, BBP, HIPAA, and USDOT regulations in order to provide fast, efficient, and safe medical logistics services.
Contact AC today to learn more and get a quote for our cell & gene therapy logistics solutions.
Join Our Growing Team
AC takes pride in providing superior services backed by our team of dedicated drivers and administrators. We have a national network of over 1,200 drivers and staff who are fully trained and certified to assist in handling our customer's time-critical and life-saving shipments.
Online Training for
Ongoing Certifications
Company Owned
Trucks & Vans