Pharmaceutical Courier Services
When transporting life-saving pharmaceuticals, timeliness, safety and compliance matter.
Associated Couriers is a leading pharmaceutical courier, providing pharmaceutical transport services in 39 states from 16 strategic hub locations across the United States.
Because of the perishable nature of pharmaceutical shipments, precision and accuracy aren't just the benefits of working with ACI, they're absolutely critical to a successful shipment.
For over 40 years, ACI has demonstrated a large degree of success in the specialized industry of pharmaceutical delivery. Every time a new customer trusts ACI with their pharmaceutical delivery contracts, it is a testament to our efficient processes and ability to consistently meet and exceed the expectations of our pharmaceutical customers.
ACI courier drivers consistently deliver pharmaceuticals with the utmost care to hospitals, pharmacies, medical offices, and clinics. With our expanding network of hub locations and dedicated routes, our pharmaceutical delivery team can efficiently transport pharmaceuticals to hospitals and pharmacies same day, next day, or as needed to 39 continental states.
Our time-critical history delivering pharmaceuticals means that we have the resources to recover and deliver medications anywhere – any time; even in the middle of the night.
Whatever the needs of your pharmaceutical delivery contract may be, you can count on ACI to deliver a customized solution that delivers on any pharmaceutical transport need.
Temperature Controlled Pharmaceutical Delivery
When shipping pharmaceuticals, temperature control is critical in ensuring safe, effective transport, especially over a long distance.
At ACI, we own our fleet of temperature-controlled vehicles, ensuring your pharmaceuticals remain viable throughout their journey. Because we own our vehicles and conduct regular maintenance, you can be assured your daily deliveries will be consistent, without the surprises that may occur with leased or contracted vehicles.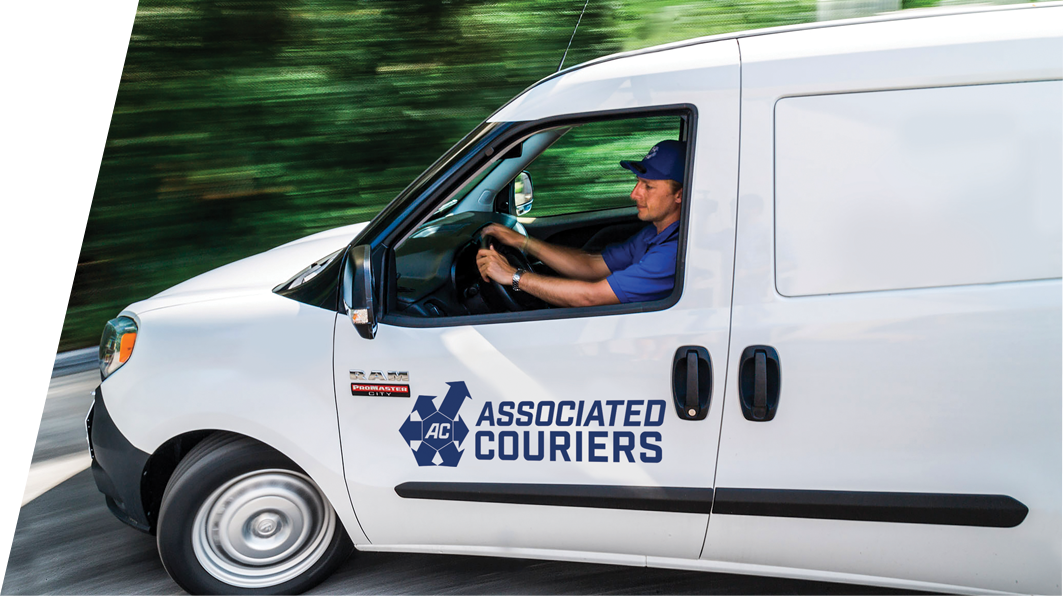 Hazmat Certified & Ready To Perform Pharmaceutical Deliveries
It's one thing to say your company delivers pharmaceuticals and it's another to live it.
At ACI, all employees must successfully complete pre-employment background checks. Along with this important first step, our pharmaceutical courier drivers are extensively trained in the safe handling and transportation of pharmaceuticals and receive frequent trainings in all aspects of being a medical courier including OSHA biohazard procedures. It's better to be prepared just in case of a spill or other biohazard emergency like an USP 800 spill or incident.
Once initial training on proper pharmaceutical delivery procedures is completed, our employees then enter an ongoing training program to ensure that they always meet the highest standards of any pharmaceutical delivery customer. All ACI drivers possess a Hazmat endorsement on their Commercial Driver's Licenses (CDL) and maintain Hazmat certifications.
Along with our extensive knowledge in hazardous material shipping, ACI is fully HIPAA complaint, ensuring patient and provider confidentiality, and TSA Certified for fast next-flight out service from our major hub locations.
While the end result of any pharmaceutical delivery is transporting pharmaceuticals to their destination, whether that be a pharmacy, clinic or hospital, ACI's team of pharmaceutical courier experts is well equipped to accomplish safe & accurate classification, packaging, labeling and documentation of pharmaceuticals for clinical trials or just to complete the logistics lifecycle.
As experts in the pharmaceutical courier industry trusted for over 40 years, we can confidently say there is no other team with better training or experience to handle your specialized pharmaceutical logistics needs.
Trust ACI For Your Pharmaceutical Courier Needs
Meticulous attention to detail is critical in the handling of radiopharmaceuticals and USP 800 materials.
Along with our company-owned fleet of climate-controlled vehicles optimized for pharmaceutical delivery, our drivers are expertly trained in OSHA, HIPAA and Hazmat standards, and are fully capable of delivering fast, efficient & safe transport of pharmaceuticals anywhere in our 39-state service network.
No matter where and when you need to ship pharmaceuticals, you can trust ACI's expert team of pharmaceutical couriers to complete your deliveries with precision & care.
Online Training for
Ongoing Certifications
Hazmat
Licences
ACI is our primary specialty carrier. They have a near 100% on time delivery rate to our customers. I have worked closely with them for over a decade and appreciate their dedication. Their business model is built around time-sensitive RAM shipments (Radioactive Materials) for medical use.

A Medical / Healthcare Customer