Leaders in Healthcare Logistics Since 1977
With 45 years of comprehensive experience, AC has evolved into a leader within the logistics and transportation industry, nationwide! Our team specializes in medical, radiopharmaceutical, and life science logistics solutions.
Our roots originally established and grew within the Radiopharmaceutical industry, which required extreme precision and very little margin of error for safe and dependable deliveries. This experience has supported our base standards to service other industries, while expanding our network to include up to 23 strategically placed hubs.
Today, we are certified to handle life-saving medications, Covid-19 test kits, pharmaceutical prescriptions, medical devices and more - throughout our entire value chain network. Our drive to innovate customized solutions for our e-commerce customers has driven us to develop a suite of services for the final mile logistics industry as well.
When you need hazardous materials, medical supplies and pharmaceuticals shipped safely and quickly, contact AC and request a customized quote.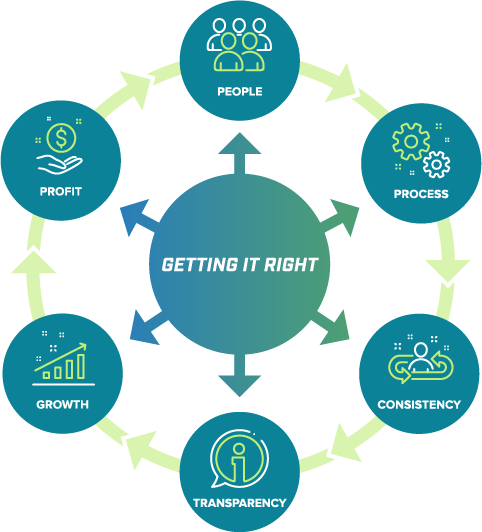 ACI Core Values
Communication


We listen to you, your needs, your desired results, and your current challenges in order to communicate options to achieving your goals with solutions that fit within your organization.
Collaboration


We work together to identify specific solutions for your needs by creating objectives, assigning resources, and executing plans to achieve your desired results utilize cost-effective, time-critical delivery options and services.
Transparency


We cultivate partnerships by engaging clearly with our customers and implementing results-based solutions while always reviewing and evaluating ways to improve our services based upon your needs and goals.
---
40 Years and Beyond
1977
Associated Couriers was founded in St. Louis, MO with one man and one van.
1978
Weekend-only deliveries were added in Omaha.
1979
Associated Couriers Atlanta hub was launched providing daily deliveries in the Southeast.
1985
Associated Couriers expanded its reach with four new hub locations in Chicago, Columbus, Detroit, and Memphis.
1986
Expansion continued with new locations in Charlotte and Boston.
1988
The Dallas warehouse was opened, providing additional time-sensitive shipping opportunities in the West.
1990
Omaha launched daily deliveries, after 12 years of weekend-only service.
2015
Associated Couriers East Rutherford hub launched, providing daily deliveries and next flight out shipping to JFK.
2016
Springfield, IL launched a new hub location, to provide accelerated logistics between St. Louis and Chicago and throughout the Midwest
2017
Associated Couriers celebrated its 40th anniversary with warehouse expansions in Detroit and St. Louis, to accommodate the growing E-Commerce market
2019
Associated Couriers added three additional hubs locations based in Minneapolis, Grand Rapids and Fayetteville, NC
2020
Phoenix is ACI's 16th hub location and marks the company's furthest westward expansion to date.
2021
Associated Couriers acquired both Specialty Freight & Courier, and HealthEx Courier
2022
Associated Couriers acquired leading UK healthcare logistics provider - Visions Logistical Solutions Ltd., and JET X Delivery Service
---
Following decades of expansion, AC is proud to embrace new markets while continuing the traditions of safety and client-first service as the cornerstone of our business.
Contact us today for a service quote in your area.
Join Our Growing Team
AC takes pride in providing superior services backed by our team of dedicated drivers and administrators. We have a national network of over 1,200 drivers and staff who are fully trained and certified to assist in handling our customer's time-critical and life-saving shipments.
Online Training for
Ongoing Certifications
Company Owned
Trucks & Vans