Medical Specimen & Laboratory Couriers
Associated Couriers' Nashville Medical Specimen Couriers provide delivery of medical and laboratory specimens, blood work, and diagnostic materials. Our team has extensive experience with Class 6.2, A & B and UN 3373 shipments and temperature-controlled transportation. We'll make sure your medical and laboratory deliveries are on time, every time.
Clinical Trials
Associated Couriers' Nashville Clinical Trial Couriers provide delivery of urgent lab specimens for clinical trials according to your needs. Laboratory specimens, blood work, and diagnostic materials will be expedited with the utmost care. We'll make sure your medical and laboratory deliveries are on time, every time.
Pharmaceuticals
Associated Couriers' Nashville Pharmaceutical Couriers deliver prescriptions to hospitals, pharmacies, long-term care facilities and residences. ACI's Memphis Couriers use daily dedicated delivery routes to make scheduled deliveries as well as stat deliveries with electronic signature and photo POD.
Radiopharmaceutical Courier
At Associated Couriers, our Nashville Couriers are focused on timeliness, safety, and compliance. Dedication to these three elements has allowed us to become the leading provider of radiopharmaceutical courier transportation. All of our courier team members have completed Hazmat background checks and are extensively trained in safe, responsible handling of hazardous materials.
Hazmat
Associated Couriers' Nashville Hazmat Couriers have US DOT Hazmat Endorsements, Certification and extensive training. All drivers are federally screened and background checked, drug screened and field tested prior to being onboarded. All drivers are US DOT compliant for Hazmat Materials transport.
Document Delivery
Associated Couriers also provides Document Delivery Couriers in Memphis. Our professional couriers meet your specific requirements for Secured Document Delivery. Same Day delivery is available to Memphis and the surrounding cities.
Dedicated Delivery Routes
Associated Couriers offers Dedicated Delivery Routes with daily scheduled service in the Nashville metro area to cities in Tennessee. Our fleet of company-owned vehicles and network of contract drivers provide full coverage both day and night to ensure your freight is delivered as rapidly and reliably as possible.
On-Demand Courier Services
Associated Couriers offers On-Demand Courier Service in Memphis. Associated Couriers began in the medical courier industry, and is well equipped to meet your Time-Sensitive Logistics deadlines. From our Nashville location, Associated Couriers can provide On-Demand and Same-Day shipping to cities in the Nashville metro area and throughout Tennessee.
Next Flight Out
Associated Couriers' Nashville Airport Couriers are conveniently located near Nashville International Airport. They are TSA STA Certified for Cargo Area access for Next Flight Out service. Associated Couriers is an IAC Change 6A Authorized Rep. Associated Couriers has the expertise and experience to handle your urgent Next Flight Out shipments 24x7x365. Whether your shipments are domestic or international, Associated Couriers' Next Flight Out Couriers provide reliable and time-critical airport delivery and recovery.
Join Our Growing Team
ACI takes pride in providing superior services backed by our team of dedicated drivers and administrators. We employ more than 225 company drivers and staff who are fully trained to handle hazardous shipments, time-critical deadlines, and secure deliveries.
Online Training for
Ongoing Certifications
Company Owned
Trucks & Vans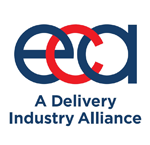 Express Carriers Association
A Delivery Industry Alliance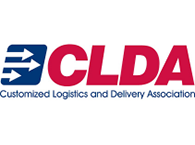 Custom Logistics and Delivery Association

International Supply Chain Protection Organization

IAC Change 6A Authorized Representative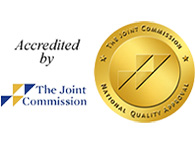 Proud Member of The Joint Commission