Safety Tips for Driving in Inclement Weather
1/23/2023
---
Pre-trip Inspection
Inspect your vehicle. Check things such as tire pressure, tread, lights etc. Cold weather increases the risk of issues with your vehicle.
Be Prepared
The weather can turn for the worse quickly and being prepared with a few essential things can be the difference between survival and serious harm or death. Keep a few nonperishables, high-energy foods such as nuts, granola bars, dried fruit, or beef jerky on hand. A first aid kit is essential. Also, have a bottle of water to stay hydrated and some items to keep you warm like blankets, hats, and gloves.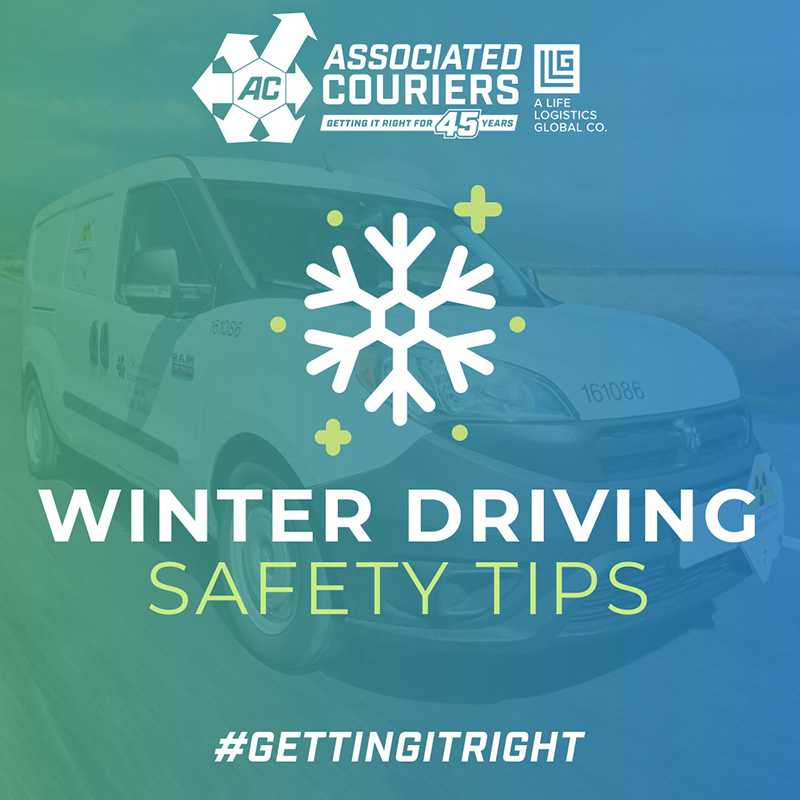 Slow Down and Give a Longer Stopping Radius
Maintain an appropriate speed and distance. When it's icy, wet, or visibility is low, you need enough time to react to any sudden changes to the flow of traffic, or not so smart moves from other drivers.
Minimize Distractions
Cell phone use is the number one cause of road accidents. For the safety and security of yourself and other drivers- texting, social media and streaming services can wait.
Handling Your Vehicle on ice
In the circumstance that you run into a patch of black ice, the most important thing is to avoid slamming on your brakes, which will cause you to slide or spin out. In addition, attempt to straighten out your wheel by moving it in the same direction that you're spinning. This will help you gain control over the vehicle until you can reach non-icy ground.
Minimize Visibility Issues
Be sure to clean windows, lights, and mirrors. Make sure they are free of snow, or dirt and road sludge. Increasing visibility during inclement weather conditions is essential to a safe trip.
Bridges and Overpasses
When traveling across bridges and overpasses during rain or snow, be extra cautious. Elevated roads are icier and wetter than asphalt roads because they have no way to trap heat. Black ice or slick surfaces are more common on these roads; it's important to slow down below the speed limit and proceed with caution in inclement weather.
Join Our Growing Team
AC takes pride in providing superior services backed by our team of dedicated drivers and administrators. We have a national network of over 1,200 drivers and staff who are fully trained and certified to assist in handling our customer's time-critical and life-saving shipments.
Online Training for
Ongoing Certifications
Company Owned
Trucks & Vans